Installation
The jSparrow Eclipse plugin has to be installed via Eclipse Marketplace.
Requirements
Internet connection
Required Eclipse version: Eclipse Neon or later (4.6.0+)
jSparrow installation
jSparrow has to be installed within Eclipse as follows:
Go to "Help" -> "Eclipse Marketplace…"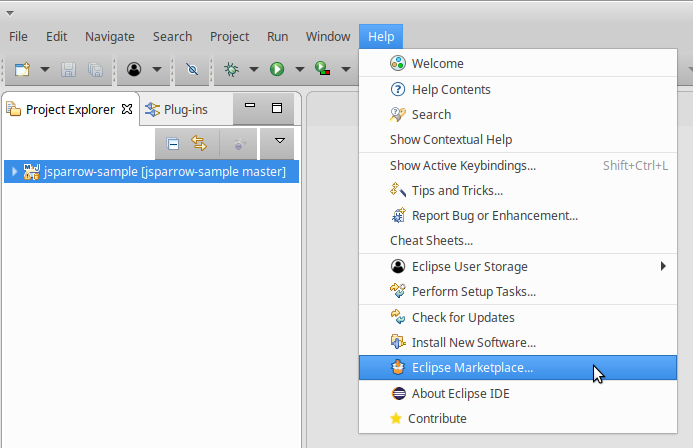 Search for "jsparrow" and click install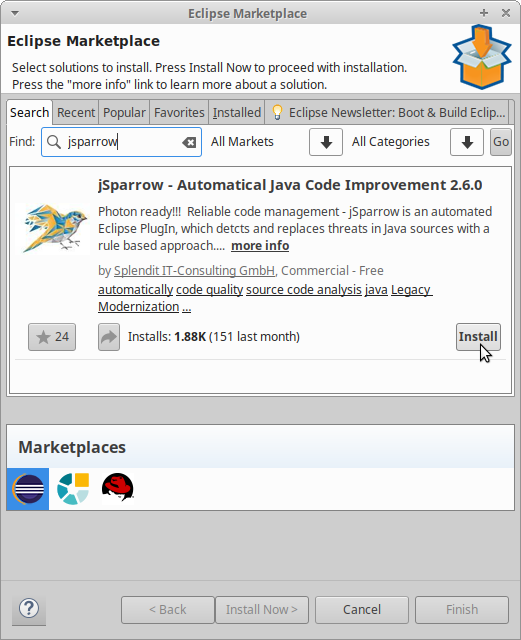 Restart Eclipse after clicking through the installation process
jSparrow Starter Registration
After a short registration, you will get a license key, allowing you to apply 15 rules free of charge on your projects. You can then decide if you want to use the jSparrow Free version, as usual, or the new features of jSparrow Starter.
Registration for 15 free rules
Open the jSparrow Dashboard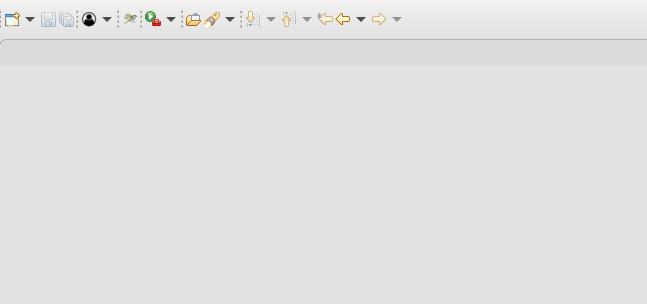 On the dashboard, there is a button to open the registration wizard:

Fill out the registration form and click "Register"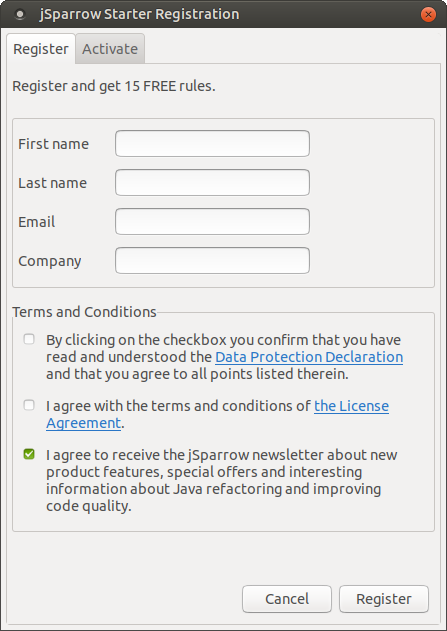 You will receive a mail containing your registration key. Please enter that key in the following window: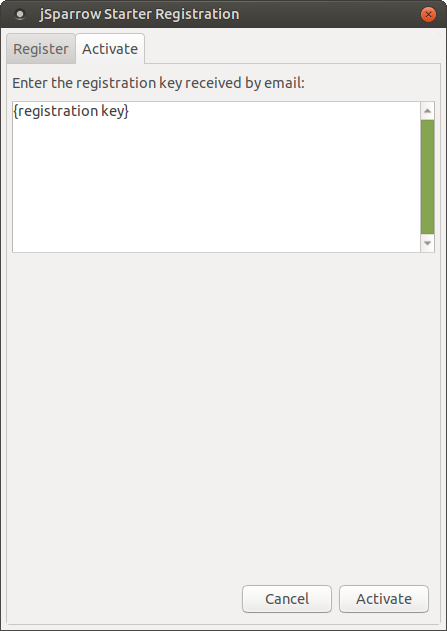 Click "Activate" and enjoy 15 free automatic rules!